We are committed to completely satisfying our customers, employees and shareholders, and to continually improving the effectiveness of the quality management system.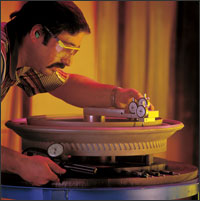 Our goal is the delivery of completely acceptable products through uncompromising commitment to total quality. We aim to be the world leader in supplying those products offered by PCC Structurals, Inc.
PCC embraces an uncompromising commitment to total quality leadership, strives for the highest degree of process control and variability reduction, rewards teamwork, demands the highest ethical standards, creates and maintains an environment of mutual trust and respect, and promotes personal growth and freedom.
To meet our quality standards, a product must:
Meet Customer Requirements
Be Delivered to Schedule
Be Available at a Competitive Price
Quality Objectives:
Provide Products that Meet Requirements
Continually Improve Product Quality
Continually Improve the Effectiveness of the Quality Management System
Achieve Total Process Control throughout all aspects of the manufacturing process
Continually Reduce Operating Costs
Maintain a Uniform Flow of Product throughout the Manufacturing Process and meet the Delivery Schedule