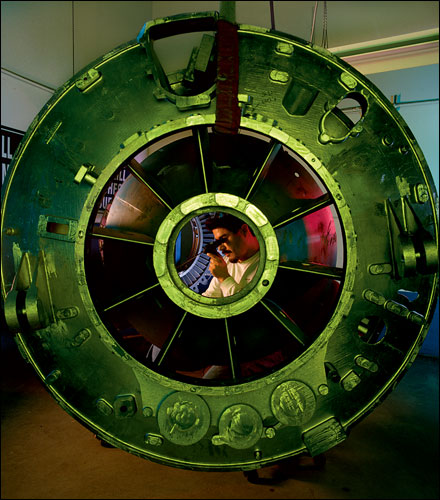 PCC Structurals places a strong emphasis on process control throughout the foundry.
All castings are heat treated to obtain required mechanical properties and also undergo numerous quality checks.
Nondestructive testing using X-ray, ultrasonic, and fluorescent penetrant inspection techniques ensure that each casting meets the customer's quality requirements.
State-of-the-art coordinate measuring machines (CMM) provide statistical information to control the process and ensure the part's conformance to the customer's dimensional requirements.
Heat Treat
In-house facilities for heat treatment of products in air, intert atmosphere, and vacuum.
Welding
In-house facilities for the in-process rework welding of cast products.
Inspection Capabilities
In-house facilities for fluorescent penetrant inspection, magnetic particle inspection and radiographic inspection (including digital radiography). Dimensional inspection is accomplished using tradition methods, complemented by ultrasonic thickness testing and CMM. All facilities are Nadcap accredited.