Materials
Nickel- and Cobalt-based Superalloys, Stainless Steel, Copper, Aluminum and Titanium.
Capabilities
DMLS (Direct Metal Laser Sintering)
Sheet Metal Fabrication and Welding
EDM (Conventional, Wire, Fast Hole Drilling)
CNC Machining (Turning, Milling, Drilling) Multi Axis
Full Range of Finishing and Inspection Processes
Manufacturing Space
35,000 square feet/3,252 square meters.
The services available at Atlantic Precision enable us to fabricate the most complex components.
Trusted by OEM's in commercial aviation, military aviation, power generation and the marine industry to produce quality parts for both prototypes and production requirements.
DMLS (Direct Metal Laser Sintering)
What is DMLS? Direct metal laser sintering (DMLS) is an additive metal fabrication technology, occasionally referred to as selective laser sintering (SLS) or selective laser melting (SLM). This process utilizes a 3-dimensional CAD model, creating a file which is then forwarded to the software utilized by the machine. The operator utilizes the aforementioned 3-dimensional model to correctly align the geometry for the purpose of building parts and implements support structures wherever necessary. The direct metal laser sintering machine makes use of a powerful fiber optic laser. Within the build chamber is a platform for material dispensation and a build platform, in addition to a recoater blade which moves new powder on top of the build platform. With a focused laser beam, this DMLS technology melts metal powder locally to fuse it into solid parts. Parts are constructed additively, one layer at a time. Each layer is usually 40 micrometres thick. This direct laser metal sintering process facilitates the creation of very complex geometries derived from 3-dimensional CAD data. The process is completely automated and is usually completed within just a few hours. DMLS is a net-shape process, accurately creating parts that yield, high resolution, great surface quality and excellent mechanical properties.
Current materials available include Inconel 625, Inconel 718, Cobalt Chrome, Aluminum and Titanium other material available upon request.
3D Metal Printing
If you require cutting edge, top of the line 3D metal printing, you've come to the right place. Atlantic Precision is a premier Aerospace Machining, Design & Build facility with a talented work force using the latest 3D printing metal and additive manufacturing technologies that ensures a quality product at the most affordable price.
When it comes to 3D printing metal, Atlantic Precision has engineering and machining skills capable of the most advanced technical projects. When it comes to metal printing, we have the ability to design and process the most difficult 3D surfaces, simultaneous 5-axis machining and sheet metal fabrication. We machine one-of-a-kind prototypes, through production runs, for the aerospace industry. Our metal printing capabilities also include multi-axis wire EDM, DMLS / Additive Manufacturing metal, Blue Light Inspection, welding, and all types of milling and turning. Call today to discuss your next 3D printing and additive manufacturing project.
Sheet Metal Fabrication
Welding
EDM (Conventional, Wire, Fast Hole Drilling)
CNC Machining (Turning, Milling, Drilling) Multi Axis
Grinding (Surface, OD/ID )
FPI Inspection
CMM, Metallurgical/Calibration
Tool Design/Manufacturing
Blue Light Inspection
Reverse Engineering
Prototype/Production Fabrication
Assembly
Instrumentation
Atlantic Precision's commitment to providing a quality product continues in our Inspection Department.
Certifications
Certificates
AS9100 and ISO9001 Certified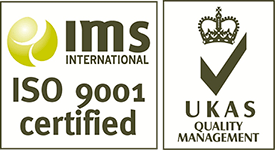 ---