Investment Castings
Your Integrated Solution.
Why Investment Casting?
We leverage the diverse capabilities of our manufacturing facilities and that of our parent company, Precision Castparts Corp., to provide a total product solution.
Near net shape – for parts which normally require a lot of welding or fabrication, this process saves a great deal of labor and material.
Complex shapes – very little need for machining.
Hollow passages and thin walls can be easily achieved.
Flexible size range – up to 78 inches (200cm)
Flexible alloy selection – Steel, Nickel-Based Superalloy, Titanium, and Aluminum
Dimensional Capability:
+/- .003 For small sections (such as blade or vane profiles)
+/-0.010" (for parts up to 2.00")
+/- .020" (for parts up to 4.00")
Up to +/- .03 (for parts larger than 4.00" with improvements in critical areas)
Request a Quote
Fill out our quote form to receive a quote from us.
Product Development
During the new product development phase, PCC uses state-of-the-art rapid prototyping technologies to reduce lead time and to provide the customer with design flexibility.
Stereo Lithography Assemblies (SLA) are typically used to cast parts for initial productability testing when development timelines require maximum flexibility and minimal lead times.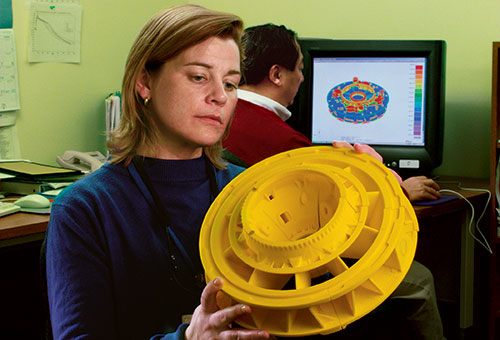 Wax Pattern Die
After the development phase, a tool (or wax pattern die) is designed and constructed to produce a wax reproduction (pattern) of the customer's part when injected with specially formulated wax.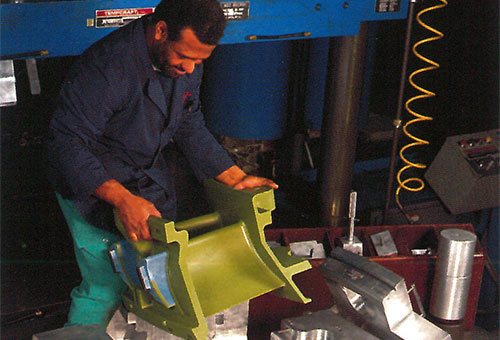 Investing
During investing, the wax pattern and attached gating system is dipped into a special ceramic slurry and coated with a fine grain sand.
This alternating slurry and sand process is repeated many times to produce a mold or "investment."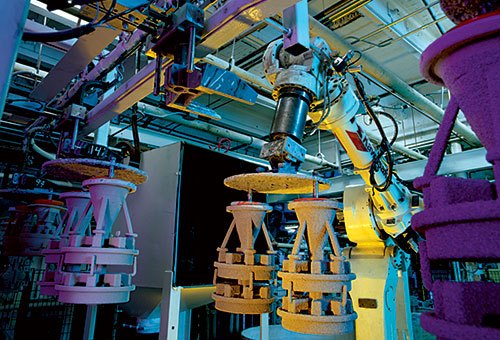 Post Investment
After investment, the mold (or shell) is heated in a pressurized vessel that causes the wax to liquify and evacuate out of the mold.
The shell is now hollow and ready to be filled with metal.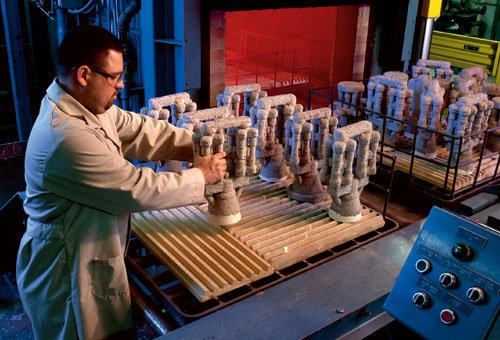 Raw Casting
The casting ingot of the specified alloy is then melted and poured into the mold to form the raw casting.
Raw castings exit the furnace area for cooling and post-cast processing.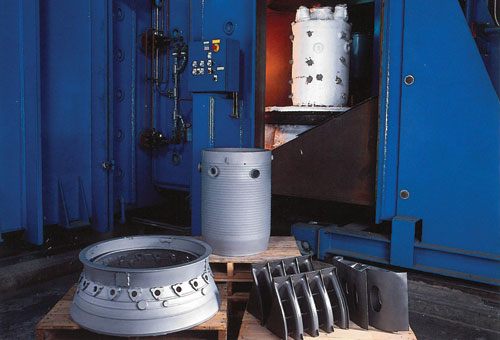 Inspection
All castings are heat treated to obtain required mechanical properties.
In addition, they undergo numerous quality checks and nondestructive testing utilizing x-ray, ultrasonic, and Fluorescent Penetrant Inspection (FPI) techniques to ensure that the casting meets the customer's quality requirements.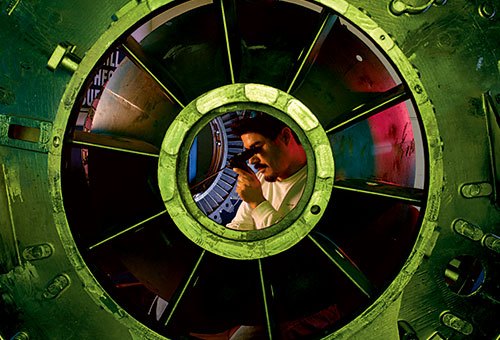 Measuring
State-of-the-art Coordinate Measuring Machines (CMM) provide statistical information to control the process and ensure the part's conformance to the customer's dimensional requirements.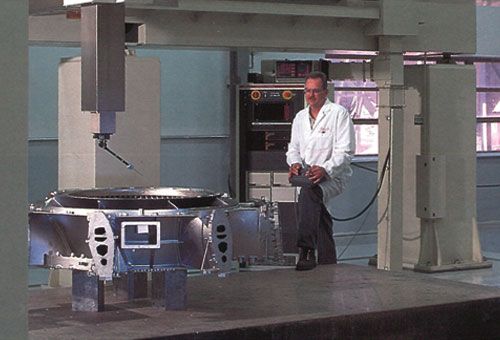 Request a Quote
Fill out our quote form to receive a quote from us.